15 Hot Outdoor Furniture Trends
HGTV headed to the International Gift and Home Furnishings Market at AmericasMart Atlanta to uncover trends in outdoor furniture.
Blending the Indoors and Out
Don't worry – this wing-back furniture may look like it's meant to stay in a living room, but it's made to withstand rain and other outdoor elements. The Barcelona collection by Summer Classics features upholstered side and back panels in Sunbrella Suntan Textilene fabric.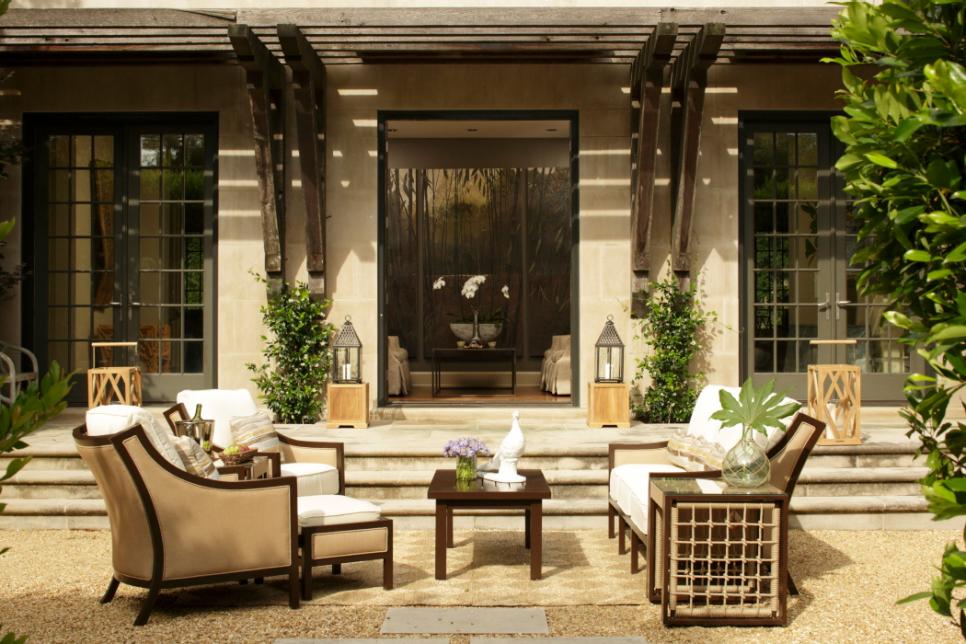 In Motion
Swivel chairs may seem old school, but they are sought after by homeowners, say furniture makers. The swivel rocker in Lloyd Flanders' Nova Collection, which was designed by Matthias Hoffman and introduced for 2015, allows people to join the conversation and soak up any water, mountain or other views.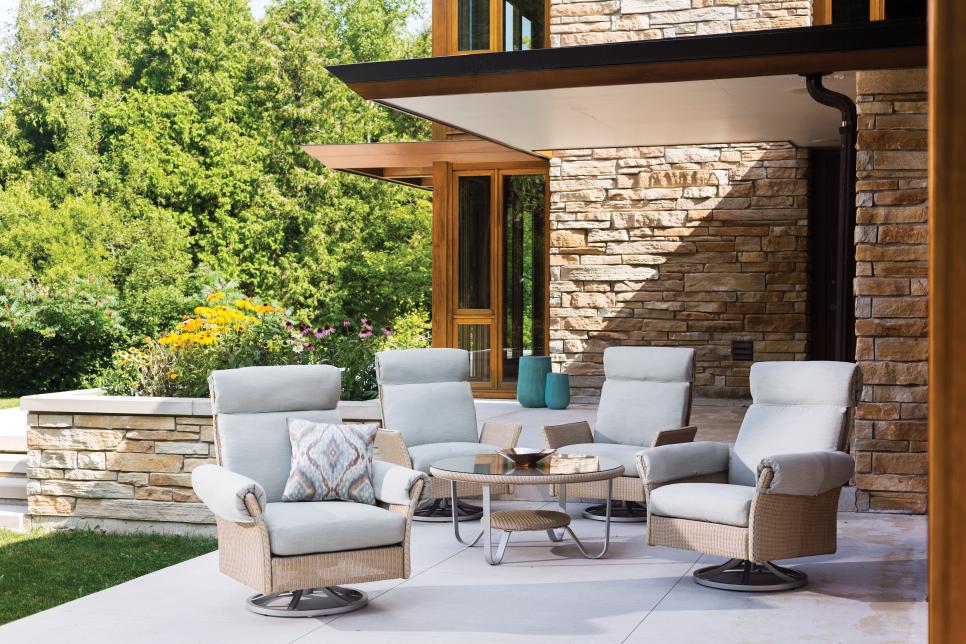 Teak is Trending
This sectional set shows a number of trends identified by Bew White, president of Summer Classics, whose furniture is sold by Frontgate and other retailer. Trends include deep seating, block-style shapes and weathered teak finishes.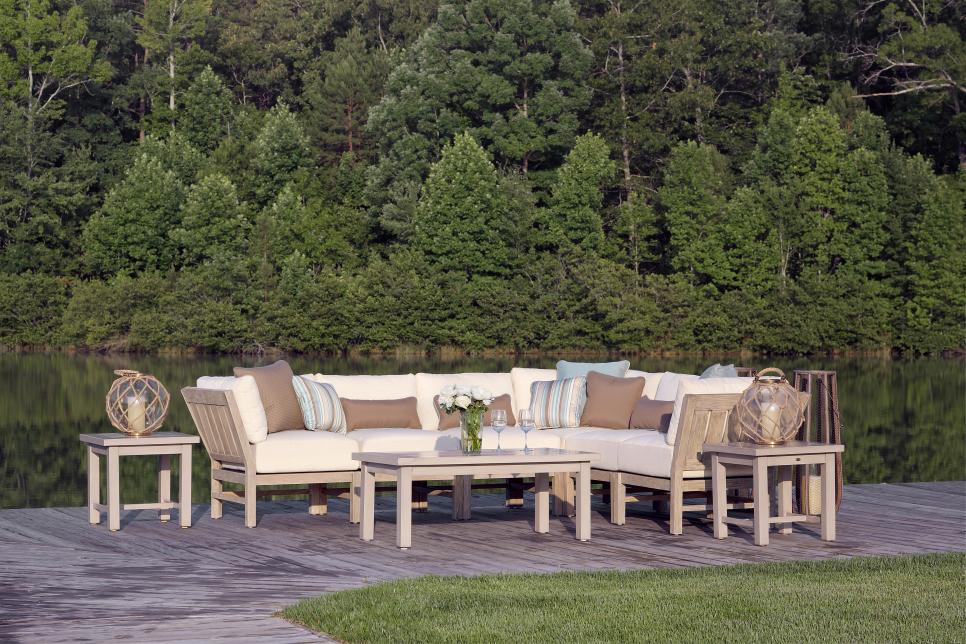 Modern Comfort
Contemporary styles continue to be introduced as outdoor furniture options, showing the growing popularity of modern elements. The Nova Collection by Lloyd Flanders, for example, features table and sectional legs finished in a metallic silver.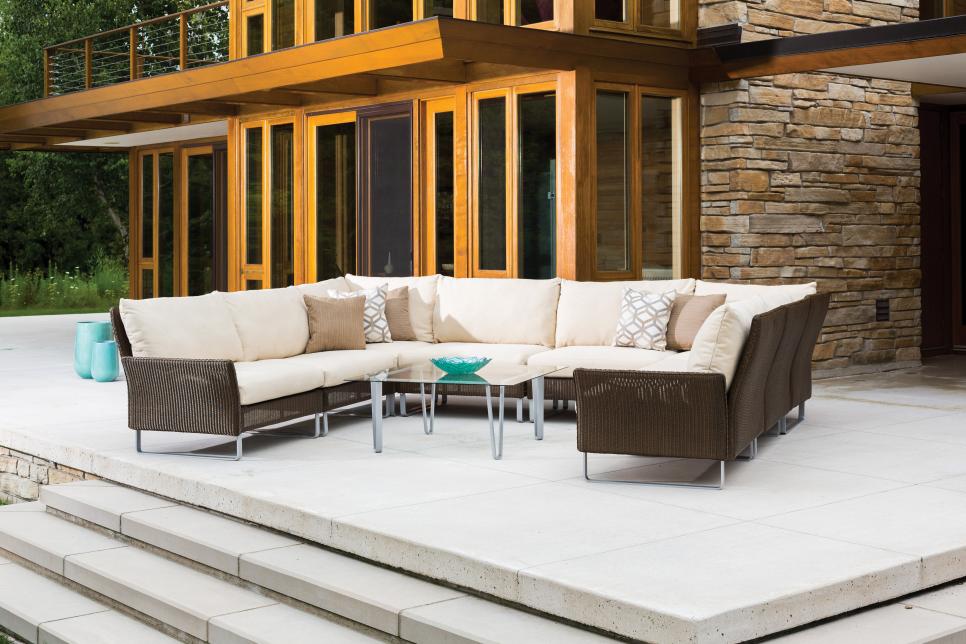 One-of-a-Kind Furniture
Wood from Indonesian fishing boats is recycled and turned into chairs and tables by Warehouse 2120, which sells its one-of-a-kind pieces through dealers around the country.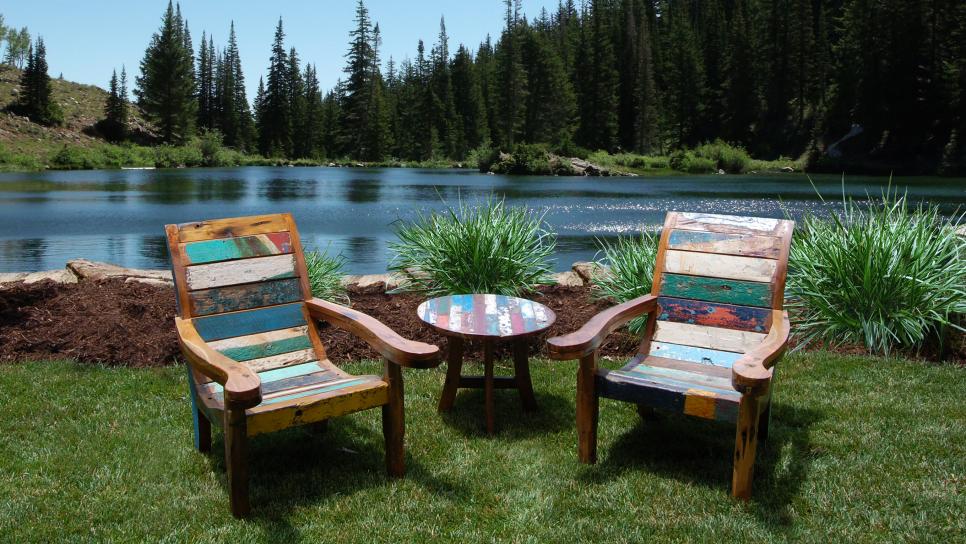 Multiple Seating Options
Bar seating remains popular outdoors, around built-in grills, along with ottomans that allow people to prop up their feet and relax.