25 Sensational Small Bathroom Ideas on a Budget
CLICK HERE for additional ideas on HGTV.com
Discover high-design dos for low cost from design experts.
Keep It Simple
By using a modest color palette with just a pop of color from the red chair, this bathroom demonstrates simple elegance in a small area. If possible, avoid buying window treatments to create an illusion of more space.  "A minimalist look eases the budget," says Stephanie Andrews of Atlanta-based Balance Design.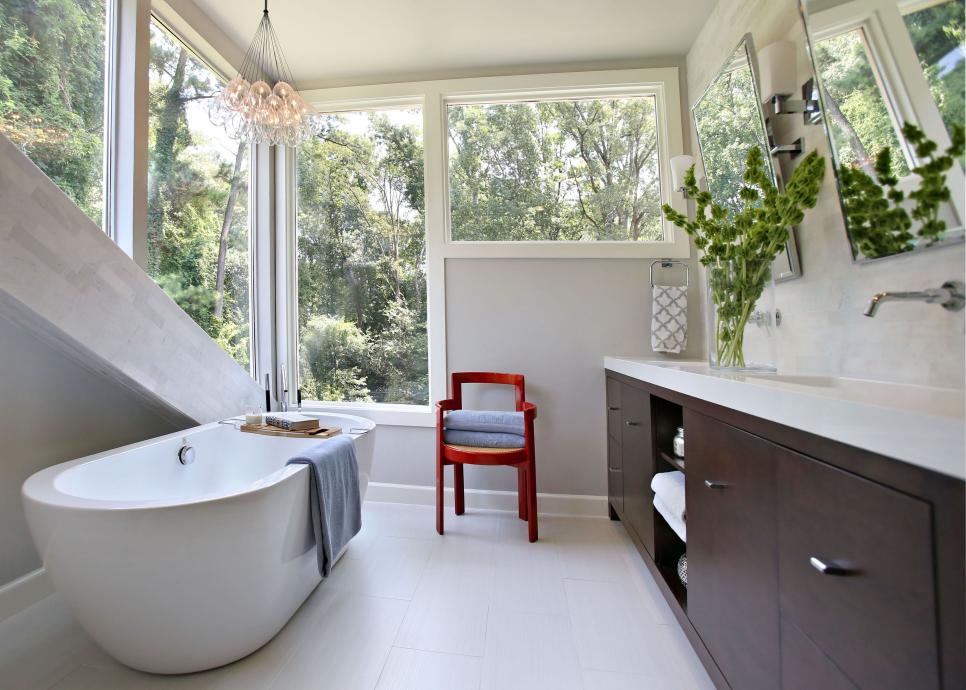 Add Design Appeal With Shiplap
Let shiplap stretch the appearance of a small bathroom. The chic wall treatment doesn't have to be relegated to a farmhouse or rustic-style space, either. In this powder room, Atlanta designer Michele Gratch painted the shiplap a brighter white to match the ornate mirror and graphic floral designer wallpaper in navy. The elegant crystal sconces with polished nickel arms look expensive but are affordable, at less than $80.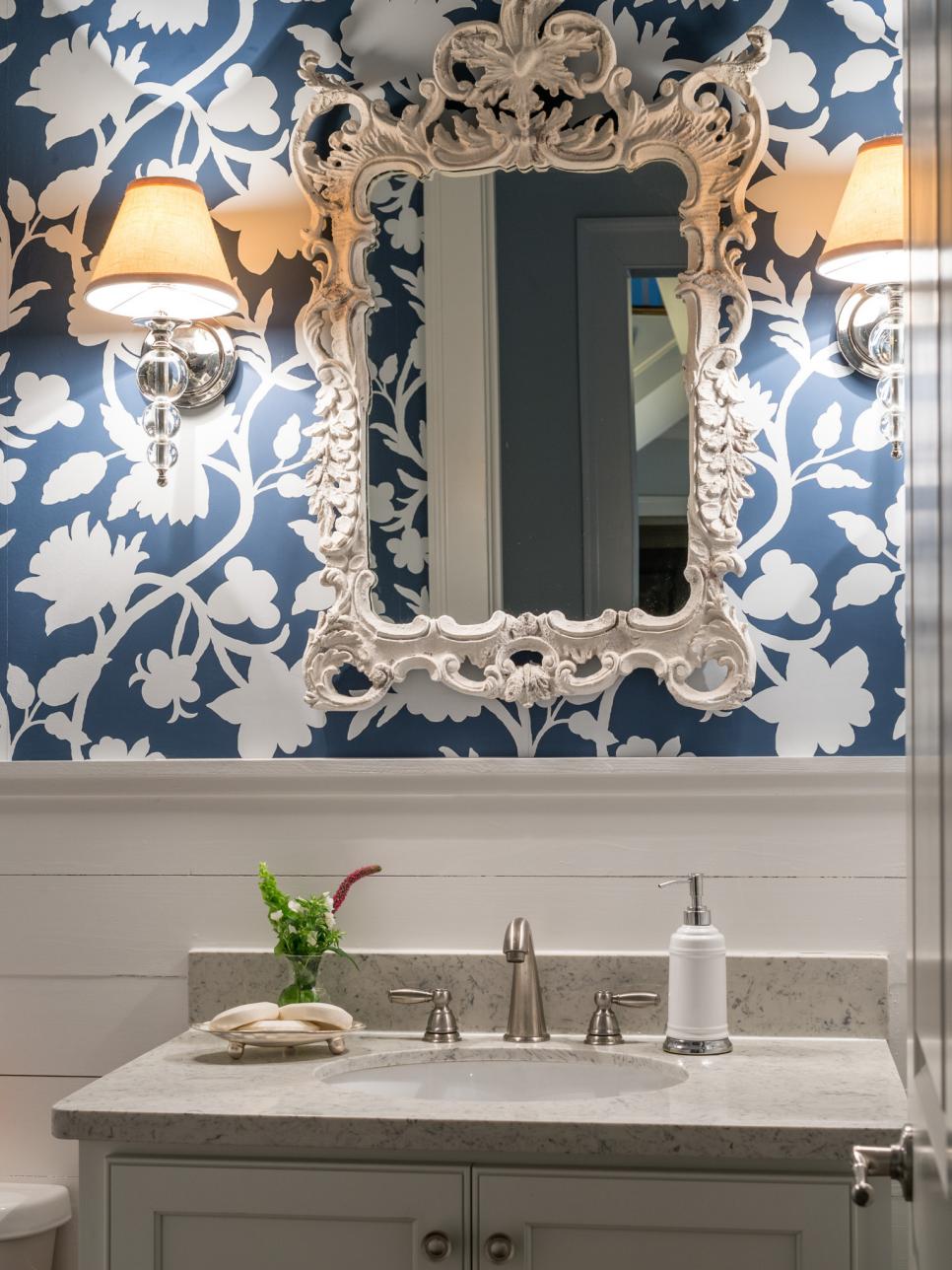 Take a (Stylish) Seat
If you have extra space in your bathroom, bring in a stylish chair, like this ghost chair in lightweight acrylic. It can serve as a seat and even towel storage when you don't have room for a large vanity. Just make it look deliberate, says Ili Hidalgo-Nilsson, architect and designer with Terracotta Design Build in Atlanta.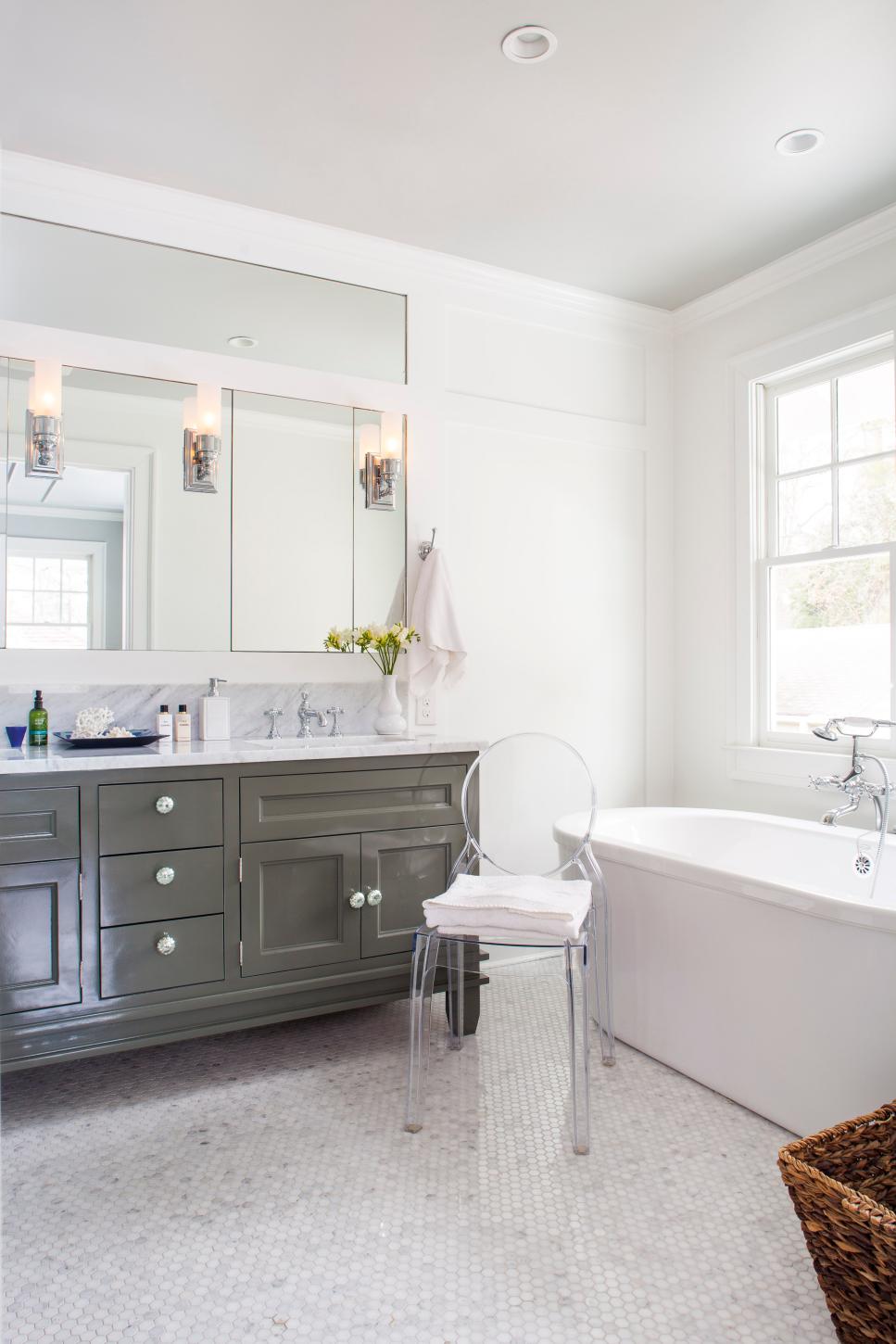 Expand Your Mirrors
In this bathroom, Terracotta Design Build in Atlanta surrounded an existing recessed medicine cabinet with sheet mirror on the top and both sides, says Ili Hidalgo-Nilsson, architect and designer with Terracotta Design. This glamorous extra is easier and more affordable than it looks and makes the room appear much larger.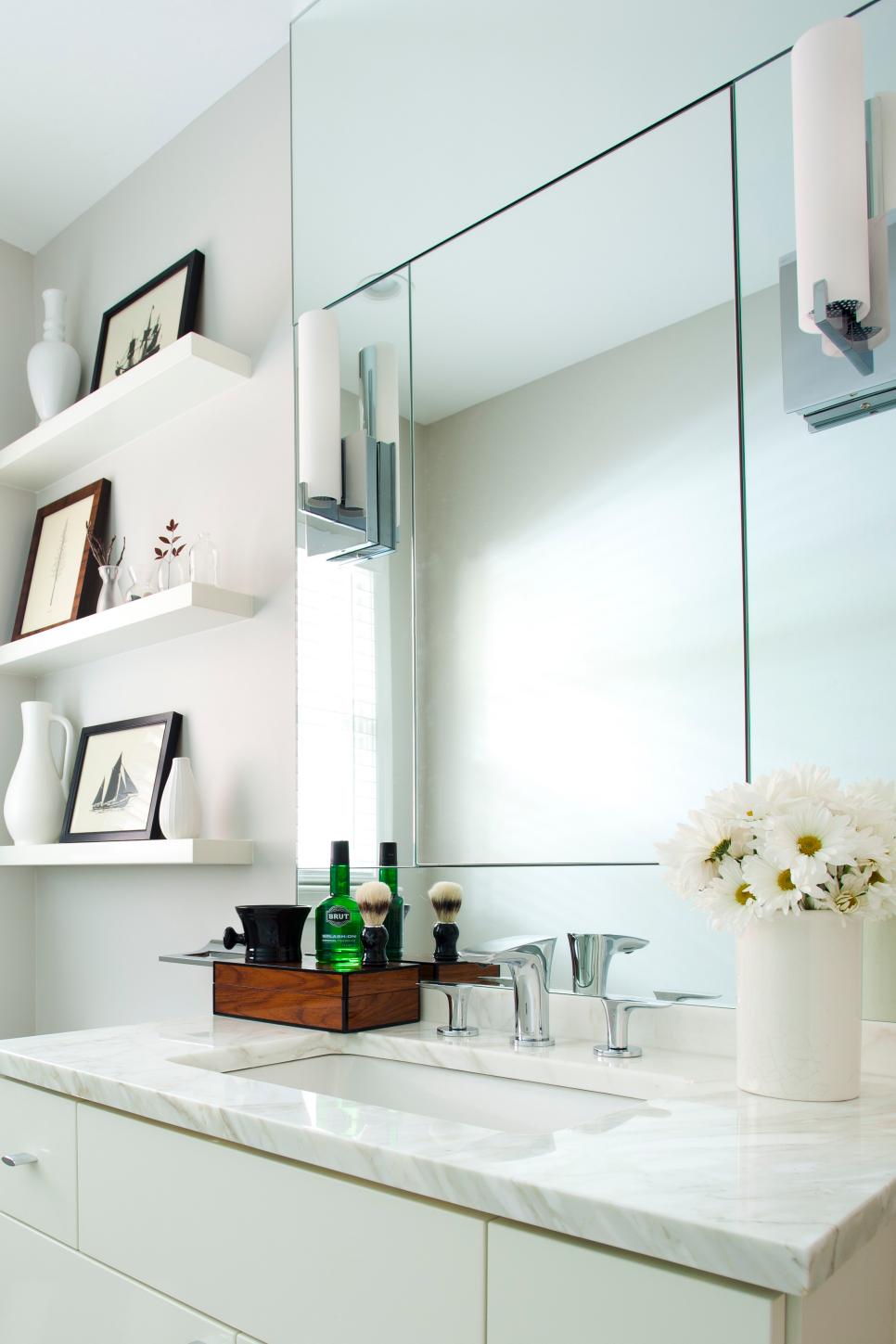 Fake a Rug
Make a tile "area rug." If you're already switching out the tile on your floor, adding this decor detail doesn't cost you any extra — but it can go a long way toward bringing you the stylish bathroom you want. Although this is a large bathroom by Atlanta designer and builder Nancy Keenan, the technique she used can add visual interest in a smaller space as well.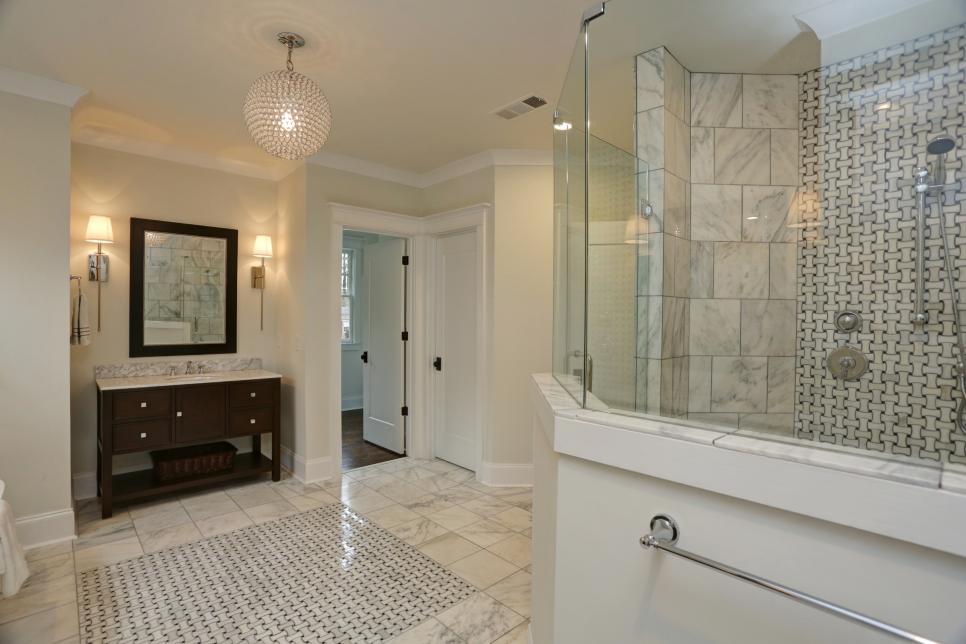 Curate a Wall Collection
Create interest and texture with a collection of everyday and vintage bathroom items. This Victorian Gothic wall cabinet is filled with vintage cosmetic jars, ivory grooming implements, shells, sponges, towels and soaps. "If you have glass-fronted shelves, use it as an opportunity not just for storage but for display of interesting objects," says author Susan Sully. Sully also recommends painting the back of a cabinet a dark color to make light objects really stand out.